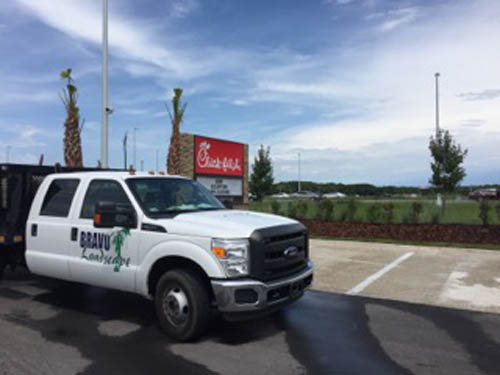 Full service lawn care and maintenance for commercial property.
Our full service lawn care and maintenance packages for commercial property makes your life easier and sets a good impression for your customers. As one of our customers, your property doesn't just respresent your business, it also represents ours. When you work with Bravo Landscape, your business is treated the same care as if it were our own.
We are here to handle every aspect of your commercial lawn/landscape maintenance needs including mowing, edging, trimming, fertilizing and more. We are also fully licensed and insured to provide our lawn/landscape services for your business. For more information or for a free consultation, give us a call at (813) 865-1357.