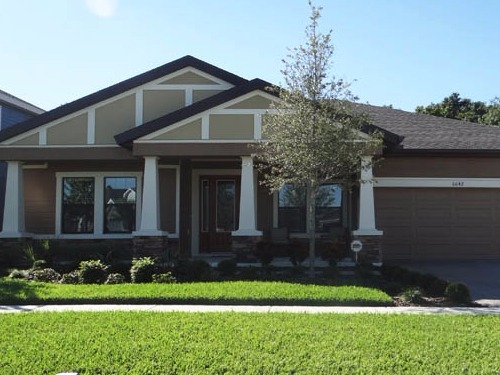 Ongoing lawn care and maintenance for residential properties.
At Bravo Landscape, we offer professional and affordable ongoing lawn care and maintenance packages. This allows you to have a beautiful lawn year round without lifting a finger!
Each lawn care and maintenance package can be customized to include services you need. For example, we can provide mowing, edging and blowing on a bi-weekly basis, then do trimming quarterly and fertilizing twice per year. If you would rather handle the landscaping yourself and just need us to mow, we can do that too!
Here is a list of the services we provide in our lawn care and landscape maintenance programs.
Lawn mowing service
Weeding of landscape beds
Edging of sidewalks, driveway and landscape beds
Blowing of debris
Trimming of plants and trees
Mulching and rocking of beds
Lawn fertilization
Fertilizing of plants and trees
Irrigation testing and repairs
We are fully licensed and insured for all services we provide. When we step foot onto your property, we treat it as if it were our own property. For more information or for a free quote, give us a call at (813) 865-1357.