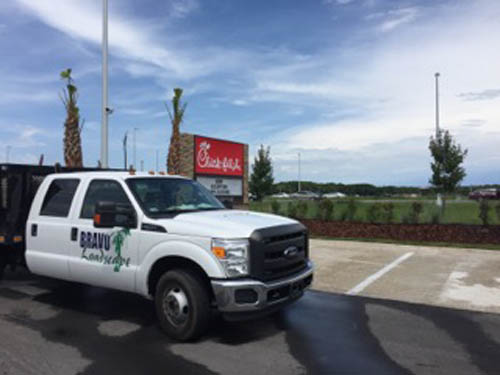 At Bravo, landscaping is our passion, customers are our priority.
Bravo Landscape is a professional full service landscaping and lawn care company servicing the northern Tampa Bay area. Bravo Landscape was started in 2011, is owned and operated by Larry Neely. We are fully licensed and insured to provide our services to your home, business or community.
We specialize in new landscaping design and installs, as well as general lawn care and landscaping services for home owners, commercial property owners and HOA and Condo Assocations.
We strive to not only meet, but exceed the expectation of every customer we service. Our customers are the life blood of Bravo Landscape and we'd be nothing without you.
Our residential service and commercial service areas include the entire northern part of Tampa Bay, such as Land O' Lakes, Lutz, Wesley Chapel, New Tampa and parts of Tampa itself.
Our HOA and Condo Assocation services span much further to include most of the Tampa Bay area.
If you would like to inquire about our lawn or landscaping services, please contact us at (813) 865-1357